Tony Warner - Rigging Foreman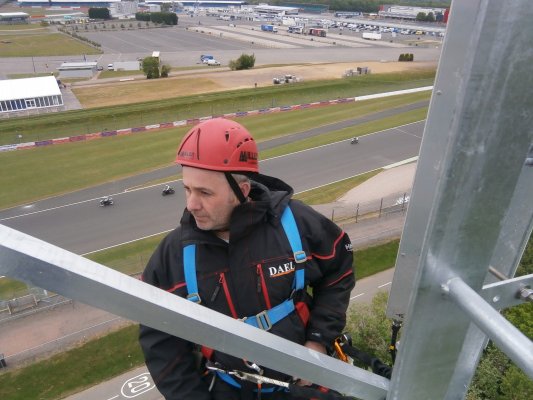 I currently work for DAEL Telecom UK as a PCN Rigging Foreman overseeing all PCN rigging installs.
My career started in the telecoms industry in '94 as a trainee PCN rigger working mainly on the orange contract around the UK. I quickly worked my way and became a team leader. I have taken on many trainee riggers over the years and trained them up to a high standard.
I have been involved with several different contracts of the years including SRAN, NRAN, Darwin, overhead lines, microwave and also worked overseas in Panama on the PCN/microwave fault find contract.

I started at DAEL as a team leader in May '13 working on the many contracts that DAEL has taken on, since working at DAEL I have met and had the pleasure of working with some fantastic people and learnt a few extra skills along the way working on the mobile temp installs.