Thomas Jurke - Rigger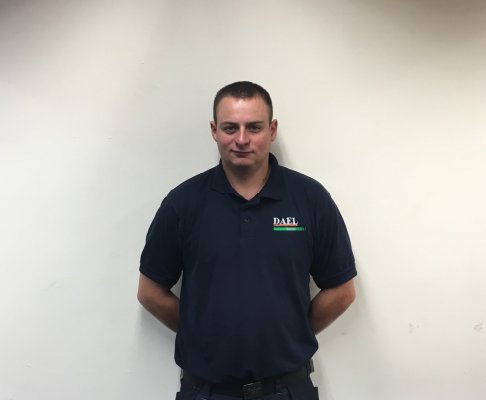 I am Thomas Jurke from Alnwick in Northumberland.
I began my working life in an advanced modern apprenticeship as a welder/fabricator and completed a HNC in engineering at Newcastle college. I was in this job for 8 years before being offered an opportunity to move to DAEL as a trainee PCN Rigger.
I joined DAEL in July 2013 when the UK business was just over 6 months old and have never looked back.
I have worked on various projects with a great team all-round as well as having the opportunity to put my skills as a welder to good use when the company took on the task of upgrading the fleet of Vodafone T24 special events trailers.
Over the 2 years I have been here I have progressed rapidly from trainee to rigger and recently have been taking on more of a team lead role on some of the work we do and am looking forward to what the future holds for us all at DAEL.