Site Build Delivery Manager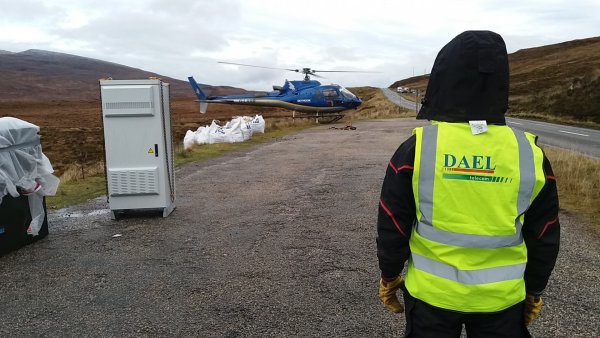 Delivery Manager is responsible for ensuring that all site work is carried out in a satisfactory manner efficiently whilst following all Health & Safety regulations.
Job Title: Site Build Delivery manager
Line Manager: Project Manager
Location: Tewkesbury
Role and Responsibilities:
Project planning, budgeting and identification of resources
Ensuring sites are delivered on time and within budget
Representing the clients' interests and provide advice when necessary
Ensuring all access, TM/PM and plant requirements are captured before required install date or access date as required.
Management of Field Operations Staff.
Compiling program of work for each site.
Carry out on site supervision of contractors.
Attend Pre-start Meetings when instructed and complete associated documentation.
Attend MSV when instructed.
Ensure all temporary structures are maintained ready for deployment
Completion of Rigging Bill of Materials.
Interrogation of Client Systems (ADC Build).
Ensure structure is built to customer specification
Ensure structure is prepared with all auxiliary equipment ready for each deployment.
Send work instructions to all contractors and DAEL employees involved with the scheduled work.
Ensure all hand over documentation is submitted to customer specification
Ensuring the highest standards of work and safety practices are met both on site and within the specified work environment
To be PC literate to be able to complete the required reports and paperwork for any tasks you are assigned.
Daily monitoring of progress on site builds when in progress to identify any delays in completion of build
Any other Duties as directed by your line manager
Key Skills:
Efficient and well organised - ability to multi task
High levels of accuracy
Commercial Outlook
Proactive attitude
Excellent oral and written communication
Sound judgment in communicating issues
Excellent in Microsoft Excel, Word and PowerPoint
Exposure to multi-cultural and or international environment preferred
The goal is to ensure all support activities are carried out efficiently and effectively to allow the departments to function properly.
To provide support to in delivering work within client SLA.
Support initial business setup and development of DAEL Telecom and associated companies.
Compliance Requirements:
Read, understand and comply with all internal policies for 9001, 14001, 18001, 27001 including compliance orders.
Co-operating with the company to achieve safe, healthy and environmentally sound operations on and off site.
Co-operate with instructions from the auditing department or management; and reporting any lack of business process-training requirements.
Ensure that customer requirements and applicable statutory and regulatory requirements are determined, met and maintained.
Maintain focus on enhancing customer satisfaction.
Functional and hierarchical escalation of work related incidents as required.
Responsible for raising awareness of non-compliance
Are you interested? Please click on "Apply Now" and upload your CV stating the vacancy for which you are applying.
Are you interested? Would you like to develop yourself and would you like to work with the latest technology? Great! Then we would like to get acquainted! Make a non-committal appointment right away. Or inform first when you would like to get to know more about the possibilities at DAEL.