Electrician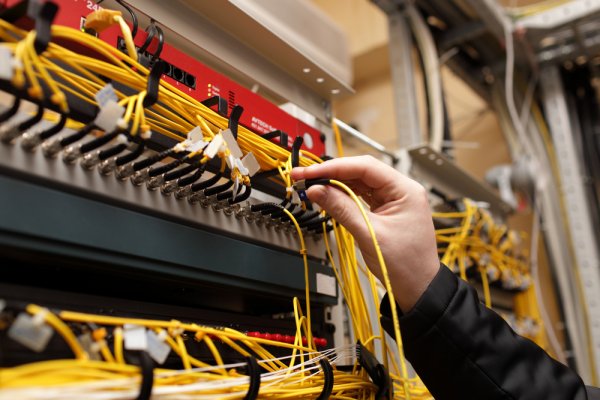 DAEL Telecom takes care of a wide range of activities related to (mobile) telecoms network infrastructure. From acquisition, planning and design through installation and commissioning. Deployment of fixed and temporary towers to support or expand (mobile) networks and performing work at height are amongst services offered.
This role forms part of the site based electrical team completing all electrical activities required on Telecoms sites. This will be a busy and rewarding role, ensuring that we meet customer targets for site completions and quality standards.
JOB DESCRIPTION

Job title:

Electrician

Responsible to:

Electrical Supervisor and Head of Electrical

Location:

National Coverage

Head Office: Steinhoff Building, Formal Industrial Park, Northway Lane, Tewkesbury, GL20 8GY

Job purpose:

To complete electrical installation activities on client sites, this includes work on AC and DC systems.

Key duties:

Electrical installation work (AC and DC) compliant to BS7671. This includes new installations and additions to existing installations.
Completion of inspection and testing of new and existing installations.
Completion of inspection and testing certification.
Completion of site surveys (electrical).
Completion of handover pack documentation.
Submission of all documentation within specified timescales
Assist with other roles on site when required.

This list is not exhaustive, and the job holder may be expected to become involved in a range of activities to enable the Company to succeed.

PERSON SPECIFICATION

Experience:

Essential

Minimum 2 years' experience within the Mobile Telecommunications industry as an Electrician working on AC and DC systems.
Understands the current edition of BS 7671 Electricity at Work Regulations, and the Codes of Practice and guidance documents relevant to the range of electrical work undertaken.
Understands the inspection, testing, verification, certification, and reporting procedures for the range of electrical work undertaken.

Skills and qualifications:

Essential

Level 3 Electrical Installation or equivalent to City & Guilds 236.
City & Guilds 2391 Inspection & Testing or equivalent.
Hold the current edition of BS7671 Requirements for Electrical Installations.
Standard site pre-requisites: Working at Height, First Aid, Asbestos Awareness and Manual Handling
Good communication and interpersonal skills.
Ability to work efficiently and safely.
Quality orientated with high workmanship standards.
Ability to problem solve.
Willing and able to work with minimal supervision.
IT literate

Desirable

National NPPV 3 Security clearance
CAT and Genny Qualification

Attitudes:

A positive can-do attitude.
Enjoys working collaboratively.
Motivated by challenge.
Culturally astute.
Willing to learn and pursue relevant qualifications.

Other:

Ability to work overtime as required.
Full driving licence

COMPLIANCE REQUIREMENTS

Read, understand and comply with all internal policies for 9001, 14001 and 45001 including compliance orders.
Co-operating with the company to achieve safe, healthy and environmentally sound operations on and off site.
Co-operate with instructions from the auditing department or management; and reporting any lack of business process-training requirements.
Ensure that customer requirements and applicable statutory and regulatory requirements are understood and adhered to.
Maintain focus on enhancing customer satisfaction.
Functional and hierarchical escalation of work-related incidents as required.
Responsible for raising awareness of non-compliance.
Complete any mandatory training.
Are you interested? Would you like to develop yourself and would you like to work with the latest technology? Great! Then we would like to get acquainted! Make a non-committal appointment right away. Or inform first when you would like to get to know more about the possibilities at DAEL.