Senior Procurement Manager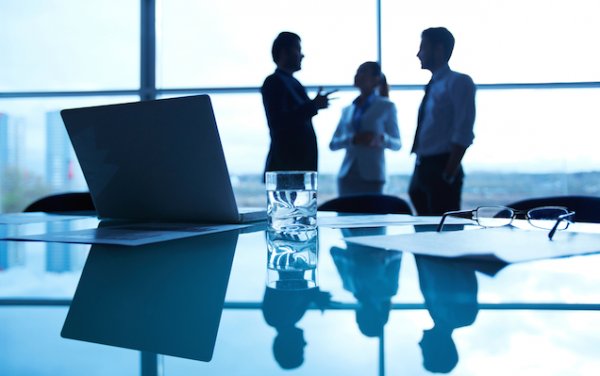 JOB DESCRIPTION Senior Procurement Manager
£52k – 58k p.a
Based in Tewkesbury.
Dependant on Experience | Permanent | 37.5 hours
DAEL Ventures Group supports and oversees four main Operating Companies who provide a wide range of products and services related to telecoms critical national network infrastructure to some of the largest Mobile Operators and Tower Companies in the UK. Across the Group DAEL and its Group Companies spend more than £20m p.a Capex and Opex across +250 Suppliers and Partners. Across the DAEL Ventures Group our Telecom division provide specialist qualified expertise and services for site acquisition, planning and design of 3G, 4G, 4G MaMIMO and 5G Masts. In addition, DAEL Ventures Group deliver build and deployment, installation and commissioning of both fixed and temporary Mobile Masts to support or expand the Mobile Operators nationwide networks supporting tens of millions of customers, including the Emergency Services. The Group also offers decommission services to Mobile Mast sites at the end of life. Our JB Towers division provides specialist technical and innovative engineering solutions to Telecom Operators and TV Broadcasters providing mission critical services through our dedicated supply chain. Finally, Jistics and WaveAmbda owns, manages support the UK's largest independent portfolio of Temporary Mobile Structures to enhance customers coverage and capacity, plus offer secure communications to the MoD and other Security Services.
This role, Senior Procurement Manager is a new and exciting role sitting in the Group Commercial Function, reporting to the Head of Procurement & Vendor Management based in our Tewkesbury Office, near Cheltenham. The role is important in underpinning the growth and ambition of the business and enables the right candidate to support the shaping of the future supply chain strategy of the Group. The successful candidate will oversee material external Capex and Opex spend across the four Operating Companies, from supplier selection, on-boarding, business case analysis, management of wide scale sourcing events and commercial renewals (RFI/RFS/RFP/BAFO/Award. In addition, the successful candidate will support the Head of Procurement & Vendor Management in integrating a new savings methodology aimed at driving 7% YoY P&L affecting savings, inclusive of both embedded and cost avoidance where possible, based on actual spend forecasts. Utilise the UNSPSC codification of all spend across multiple categories and support the introduction of Category Management by material category.
JOB DESCRIPTION

Job title:

Senior Procurement Manager

Responsible to:

Head of Procurement & Vendor Management

Location:

Head Office: Steinhoff Building, Formal Industrial Park, Northway Lane, Tewkesbury, GL20 8GY with UK wide travel as required.

Job purpose:

To manage all aspects of procurement/purchasing/category management. Lead the development of procurement strategies and drive those strategies and processes across the Group to ensure compliance and delivery of the agreed business targets and savings.

Key duties:

Ensure the health & safety of all employees/contractors/supplier and partners is paramount and all times.
Maintain the highest standards of procurement and supply chain management ensuring that legal, ethical and environmentally sound purchasing practices are adhered to.
Work with internal stakeholders to understand and define requirements and develop and implement effective sourcing strategies to support them.
Manage supply relationships with key suppliers through regular reviews against agreed SLA's. Evaluate performance and review, negotiate and select supplier contracts.
Lead the collation of knowledge, insight and innovation from markets and strategic suppliers to help design, build and maintain a material category strategy supporting operations in developing and delivering their projects.
Lead the development, maintenance and implementation of innovative category management (Material Spend) and UNSPSC usage in-life spend.
Deliver procurement savings against industry targets and work with Finance teams to ensure reporting of key metrics for cost savings and avoidance to deliver P&L (EBITDA) tangible savings to the Group.
Support the long-term vision & strategy for Group Procurement.
Identify and support investment in people & training.
Work with the operational, commercial and finance teams to drive innovation and continuous improvement activities with the aim of ensuring that the Procurement function is seen as 'best in class'.
Ensure policies, procedures, documents and workflows are kept up-to-date and remain best in class.

This list is not exhaustive, and the job holder will be expected to become involved in a range of activities to enable the Company to succeed.

PERSON SPECIFICATION

Experience:

Essential

Proven experience in a similar role in a fast paced, diverse, commercial/build environment.
Awareness of category management and experience of using this methodology in complex commercial environments.
Able to demonstrate good grasp of contracts, regulations and applicable legal frameworks applicable to supplier agreements with an ability to explain/lead these with non-procurement staff and find pragmatic solutions to potential legal difficulties.
Experience of working within a Group structure, supporting differing internal client needs and pressures.

A demonstrable track record of managing contracts of varying values including contract change management within a complex, business critical environment. This should include evidence of using continuous improvement techniques to lead the improvement of key elements of supplier performance, deliver value added opportunities, innovation and the mitigation of contract and supplier risks.

Desirable

Background in telecoms (Mobile or fixed).
Experience in Construction based offerings including Power, Rail, Fixed Telecoms, Fibre.

Skills and qualifications:

Essential

Professional qualification such as MCIPS and evidence of continuing professional development.
Excellent negotiating skills, drawing up and dealing with contracts of varying values and complexities, and managing supplier Service Level Agreements.
Commercially astute analyst, a natural problem solver with a strong understanding of leveraging operating efficiencies, opportunities to gain added value from suppliers and logistics partners.
Concise and influential communicator, able to discuss complex issues with clarity and credibility to a cross functional audience of varied experience.
Strong time management skills and the ability to meet and/or exceed deadlines.
Good/up to date knowledge of MS-Office with strong excel skills.
Passion to succeed, delivery focused and assertive.
Strong leadership, influencing, motivation and management skills. Ability to build trusting partnerships by influencing others with a flexible, politically astute and diplomatic working style.
Drives understanding and staff development through high quality and consistent feedback.
Able to work in a team environment and be an effective team player.
Ability to manage conflict, complexity and challenging targets.
In depth knowledge of purchasing systems and processes.

Desirable

Educated to degree level in a relevant subject.
Civil or Electrical Engineering Qualifications.
International Association of Commercial Contract Management (IACCM).
World Commerce & Contracting Association.
Association for Supply Chain Management (APICS).
Agile mindset based on strong moral compass and driven entrepreneurial outlook.
Risk-based management skills and outlook.
Commercial sales and/or business development experience.

Attitudes:

A positive "can-do" attitude and passion to succeed.
Enjoys working collaboratively.
Motivated by challenge.
Culturally Astute.
High level of emotional intelligence.
Willing to learn and pursue relevant qualifications.

Other:

Ability to work additional hours and travel to other office/client offices as required.
Full UK driving licence.
Ability to hold security clearance if required.

COMPLIANCE REQUIREMENTS

Read, understand and comply with all internal policies for ISO:9001, ISO:14001, ISO:18001/45001 and ISO:27001 including compliance orders.
Co-operating with the Group requirements and policies to achieve safe, healthy and environmentally sound operations on and off site.
Co-operate with instructions from the auditing department or management; and reporting any lack of business process-training requirements.
Ensure that customer requirements and applicable statutory and regulatory requirements are determined, met, and maintained.
Maintain focus on enhancing customer satisfaction.
Functional and hierarchical escalation of work-related incidents, risk and whistle blowing as required.
Responsible for raising awareness of non-compliance.
Complete any mandatory & compliance training.
Are you interested? Would you like to develop yourself and would you like to work with the latest technology? Great! Then we would like to get acquainted! Make a non-committal appointment right away. Or inform first when you would like to get to know more about the possibilities at DAEL.