Senior Project Manager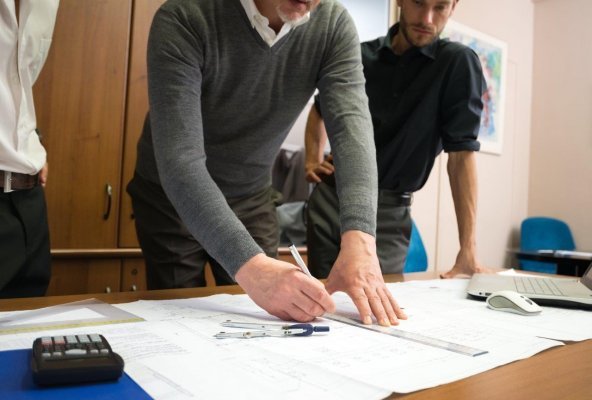 Job Title: Senior Project Manager
Line Manager: Head of Operations
Location: Tewkesbury
Role and Responsibilities:
A senior project manager bears the ultimate responsibility for successfully delivering a project and for leading the project team. Previous experience of project management is essential in order to take on this role.
Accountable for delivery of all projects within the operational team.
Expected to manage a number of projects at any one time.
Full financial accountability as well as programme delivery.
Previous experience of Telecoms.
Sound technical knowledge of mobile technologies.
Good understanding and application of Health & Safety on site
Excellent data management
Good Customer management skills
Coordinate internal resource allocation and feasibility studies for potential projects
Visit existing customers to capture sales opportunities and analyse customers needs
Preparations of report to ensure pricing models are maintained
Evaluate company capabilities to meet customer needs
Lead tender proposal and relevant document preparation based on customers request for proposals
Determine project scope with other departments based on an understanding of customers requirements.
Reporting regularly to senior management.
Tracking project performance.
Any other duties reasonably required by the business
Key Skills:
Previous experience of Project Management essential
High levels of accuracy
Good leadership skills
Commercial Acumen
Proactive attitude
Excellent oral and written communication
Sound judgment in communicating issues
Excellent in Microsoft Excel, Word and PowerPoint
Exposure to multi-cultural and or international environment preferred
Compliance Requirements:
Read, understand and comply with all internal policies for 9001, 14001, 18001, 27001 including compliance orders.
Co-operating with the company to achieve safe, healthy and environmentally sound operations on and off site.
Co-operate with instructions from the auditing department or management; and reporting any lack of business process-training requirements.
Ensure that customer requirements and applicable statutory and regulatory requirements are determined, met and maintained.
Maintain focus on enhancing customer satisfaction.
Functional and hierarchical escalation of work related incidents as required.
Responsible for raising awareness of non-compliance
Complete any mandatory training.
Are you interested? Would you like to develop yourself and would you like to work with the latest technology? Great! Then we would like to get acquainted! Make a non-committal appointment right away. Or inform first when you would like to get to know more about the possibilities at DAEL.