Health & Safety Advisor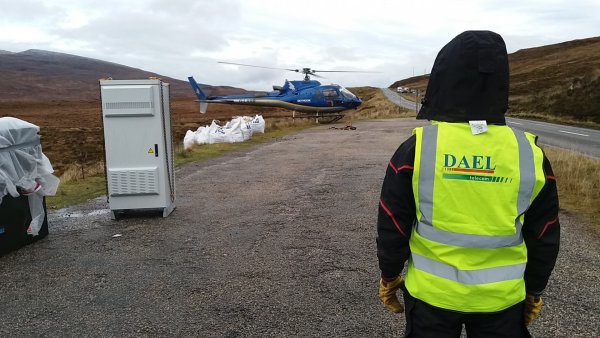 We are currently looking for a Health & Safety Advisor to manage, support, and advise the businesses on all aspects of health, safety, quality, environmental and welfare matters. You will also be responsible for establishing and monitoring standards, processes, communications, training, compliance, and legislation requirements. The successful candidate will be expected to carry out a number of site-based inspections each month in order to meet our customer's KPI's. You will also be responsible for reviewing and approving project Construction Phase Plans as part of our responsibilities under CDM.
Job Title: Health & Safety Advisor
Line Manager: Health & Safety Manager
Location: Tewkesbury
Operational Responsibilities
To ensure its health, safety, quality and environmental policies, procedures and systems are embedded within the group and achieve legal compliance
Responsible for all safety inspections including schedules and internal auditing teams
Ensure the requirements of CDM are fulfilled particularly around the Principal Designer and Principal Contractor roles
Ensure all subcontractors working on site maintain safe working practices, in accordance with the construction phase plan and/or customer contractual requirements.
Work with any other designers to eliminate foreseeable health and safety risks.
Carry out the competence assessment of subcontractors through supplier and or tendering processes.
Facilitate internal cooperation between company directors, project managers and other departments in relation to the CDM legislation.
Managing emergency procedures
Report to management on the performance of health and safety matters, non-conformances, training needs and any need for further improvements including the change in legislation.
Respond to any safety complaints and concerns raised by employees
Ensure records are established and maintained to provide evidence that the policies are followed and that the safe systems of work are effective.
Arrange induction, awareness and specialised training for employees of the company.
With the assistance of an administrator maintain the company's training matrix.
Ensure work-related risk assessments are carried out as needed, maintained in consultation with employees
Promote and encourage a positive health and safety culture through the company.
Process daily, weekly and monthly reporting to ensure all schedules run smoothly. Process customer schedules and reports to ensure we are meeting all appropriate customer needs and expectations.
Liaise with and support directors and managers

Qualifications and Experience
Criteria

Essential

Desirable

Qualifications

As a minimum hold Technical member of IOSH

Hold NEBOSH general certificate

Chartered Member of IOSH

Holds NEBOSH construction certificate

Hold ISO 45001/18001 internal auditor qualifications

Experience

At least 3 years' recent and relevant experience in a similar role

Experience in site-based health and safety inspections

Experience in ISO 45001/14001/9001 management systems and audits

At least 3 years' experience in a similar role in the telecoms industry

Skills and Knowledge

Comprehensive knowledge and understanding of all aspects of health, safety, and risk management.

Comprehensive knowledge of current health and safety legislation, management and standards

Ability to interpret and provide authoritative advice on health and safety and risk management issues

Knowledge of workplace wellbeing initiatives and how they add value to an organisation Ability to prioritise work to ensure tasks are completed within time constraints.

Personal Qualities/Behaviours

Ability to organise workload effectively for the purpose of meeting deadlines

Ability to demonstrate flexibility /versatility combined with initiative, drive and ability to meet deadlines

Strong interpersonal skills and the ability to deal with a wide variety of contacts

Ability to work autonomously and flexibly, responding to business needs
Ability to travel and represent the organisation on customer sites.

Customer-facing and strong leadership skills essential.

Compliance Requirements:
Read, understand and comply with all internal policies for ISO 9001, 14001, 45001, including compliance orders.
Co-operating with the company to achieve safe, healthy and environmentally sound operations on and off site.
Co-operate with instructions from the auditing department or management; and reporting any lack of business process-training requirements.
Ensure that customer requirements and applicable statutory and regulatory requirements are determined, met and maintained.
Maintain focus on enhancing customer satisfaction.
Functional and hierarchical escalation of work-related incidents as required.
Responsible for raising awareness of non-compliance
Complete any mandatory training.
Are you interested? Would you like to develop yourself and would you like to work with the latest technology? Great! Then we would like to get acquainted! Make a non-committal appointment right away. Or inform first when you would like to get to know more about the possibilities at DAEL.