Stores Manager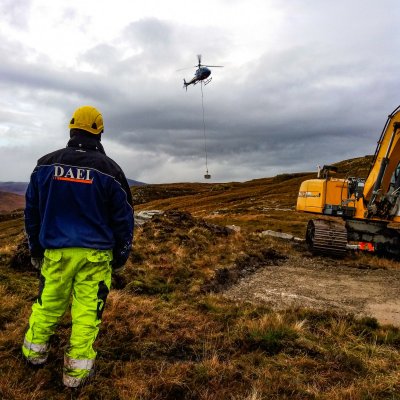 DAEL Telecom is actively seeking an experienced Warehouse Manager responsible for accurately and efficiently managing our warehouse, goods inwards, despatch and equipment requirements. The Stores Manager will also be accountable for accurate stock control and inventory while supporting the operational team.

This is an excellent opportunity for an individual to make an impact on introducing and implementing new ideas and strategies.
You are reporting to: Head of Operations
Location: Tewkesbury
Role and Responsibilities:
Manage, lead and develop the existing stores team.
Implement new processes, procedures and systems to improve efficiency.
Set and achieve a challenging set of KPIs that delivers a service that meets a demanding production and engineering environment - reporting performance on a regular basis.
Attend a limited number of meetings to keep appraised of current and future demands of the team.
Focus on continuous improvement by identifying areas of improvement and deliver improved operational performance.
Manage project stock control, stock rotation, monitoring levels, liaise with procurement to reorder stock when necessary.
Manage fixed asset stock control, stock rotation , liaise with procurement to relace and asset when necessary
Manage and maintain accurately the Warehouse stock management software tool.
Provide weekly Stock reports to the operational director
Provide monthly stock reports to the Finance team
Manage the department tools and plant including the layout of the warehouse.
Co-operate with management and ensure all works are carried out to a high quality and conform to Industry Standards.
Be familiar with and demonstrate commitment to the requirement of Health and Safety, working with the Head of QHSE to introduce improvements when necessary.
Liaise with other departments to solve stock issues/deliveries issues and improve processes
Co-ordinating the movement of stock through departments
Checking and receiving goods from inward deliveries as required and in line with quality procedures
Manage the movements between the site and the external sites using the company vehicles and/or external hauliers
Qualifications and Experience
Proven experience of Managing a large Warehouse.
Proven experience in a stores and warehouse environment.
Demonstrable experience of improving a stores operation.
Ability to lead a multi-skilled team and take control of everyday tasks, organising and guiding when necessary.
Planning & implementation skills, able to deliver to tight deadlines.
Excellent oral and written communication skills.
Good experience in using Data base system and Microsoft office
Excellent organisational skills with ability to manage conflicting priorities well.
Telehandler licence
Forklift Licence
Compliance Requirements:
Co-operate with the company to achieve safe, healthy and environmentally sound operations on and off site.
Cooperate with instructions from the auditing team or management; and reporting of any business process-training requirements.
Ensure that customer requirements and applicable statutory and regulatory requirements are determined, met and maintained.
Focus on and enhancing customer satisfaction.
Communicate any functional and or hierarchical escalation of work-related incidents as required.
Complete all mandatory training.
Are you interested? Would you like to develop yourself and would you like to work with the latest technology? Great! Then we would like to get acquainted! Make a non-committal appointment right away. Or inform first when you would like to get to know more about the possibilities at DAEL.