Rigging Technical Specialist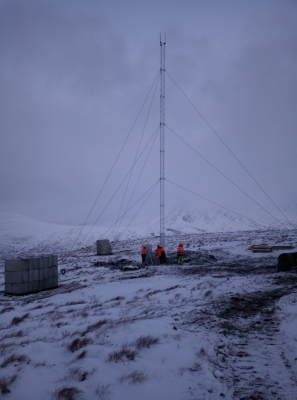 Our Tewkesbury office is currently recruiting for a Rigging Technical Specialist to provide full technical support in compliance with the relevant Company and client standards and procedures.
Job Title: Technical Rigging Specialist
Line Manager: Senior Project Manager
Location: Tewkesbury
Role and Responsibilities:
Experience: Should have minimum 5 years experience in PCN Rigging
Knowledge of communications standards and installation practices.
Knowledge of telecommunications switching and common control systems.
Ability to physically install and configure equipment, connections, wiring, and cable working from layouts or plans.
Skill in both verbal and written communication.
Ability to read and understand technical manuals, schematic diagrams, and related documentation.
Driving licence
Good communications skills both written and verbal
Installations experience
Demonstrated knowledge of safe working practices.
Compliance Requirements:
Read, understand and comply with all internal policies for 9001, 14001, 18001, 27001 including compliance orders.
Co-operating with the company to achieve safe, healthy and environmentally sound operations on and off site.
Co-operate with instructions from the auditing department or management; and reporting any lack of business process-training requirements.
Ensure that customer requirements and applicable statutory and regulatory requirements are determined, met and maintained.
Maintain focus on enhancing customer satisfaction.
Functional and hierarchical escalation of work related incidents as required.
Responsible for raising awareness of non-compliance
Complete any mandatory training.
Are you interested? Please click on "Apply Now" and upload your CV stating the vacancy for which you are applying.
Are you interested? Would you like to develop yourself and would you like to work with the latest technology? Great! Then we would like to get acquainted! Make a non-committal appointment right away. Or inform first when you would like to get to know more about the possibilities at DAEL.