Project Manager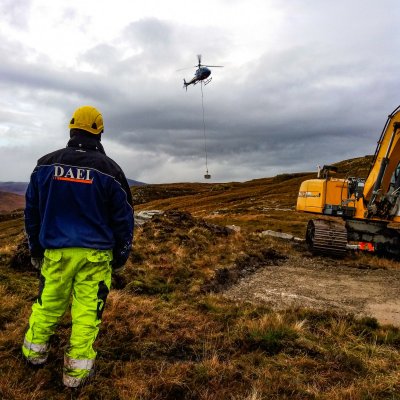 Project Management role, based at our Tewkesbury office, offering a fantastic opportunity to work for an innovative company looking to grow their team! The role of a project manager is to plan and oversee all aspects of a project, and to meet the project's goals on time and within budget. It will require you to organise people, tasks and resources to bring about a successful conclusion.
Job Title: Project Manager
Line Manager: Senior Project Manager
Location: Tewkesbury
Role and Responsibilities:
Leading the planning and implementation of projects.
Defining a project's scope and goals.
Planning and scheduling project timelines.
Coordinating project staff.
Resource planning and allocation.
Quality assurance.
Carrying out risk assessment.
Managing project administration, including all documentation.
Meeting budgetary objectives.
Reporting regularly to senior management.
Managing client relationships.
Tracking project performance.
Any other duties reasonably required by the business
Key Skills:
Previous experience of Project Management essential
High levels of accuracy
Commercial Acumen
Proactive attitude
Excellent oral and written communication
The ability to lead a team
Sound judgment in communicating issues
Excellent in Microsoft Excel, Word and PowerPoint
Exposure to multi-cultural and or international environment preferred
Compliance Requirements:
Read, understand and comply with all internal policies for 9001, 14001, 18001, 27001 including compliance orders.
Co-operating with the company to achieve safe, healthy and environmentally sound operations on and off site.
Co-operate with instructions from the auditing department or management; and reporting any lack of business process-training requirements.
Ensure that customer requirements and applicable statutory and regulatory requirements are determined, met and maintained.
Maintain focus on enhancing customer satisfaction.
Functional and hierarchical escalation of work related incidents as required.
Responsible for raising awareness of non-compliance
Complete any mandatory training.
Are you interested? Please click on "Apply Now" and upload your CV stating the vacancy for which you are applying.
Are you interested? Would you like to develop yourself and would you like to work with the latest technology? Great! Then we would like to get acquainted! Make a non-committal appointment right away. Or inform first when you would like to get to know more about the possibilities at DAEL.